School Mobile Number:
If for whatever reason, we can't be contacted on the landline, please call us on 0899588471, thank you.
Enrolment 2024/2025
We are now taking enrolments for the next school year 2024/2025. If you wish to enrol your child please download and complete the Enrolment form below and return to The Monastery School, Tipperary Town E34KR44
Please click here for Enrolment form for the year 2024/25
You will find the Admissions Policy and Code of Behaviour in the policies section of this website under the Parents Tab.
If you have any problems downloading or printing the form please email /call the school office at monasteryschooltipp@gmail.com 062-52656 with your details and we will post a form to you.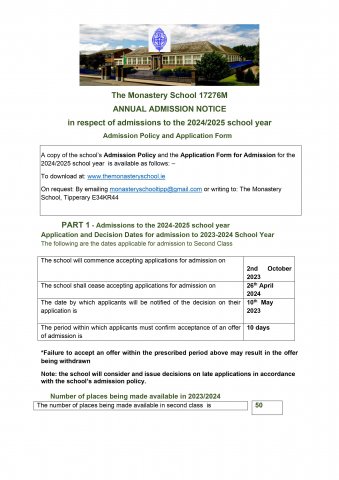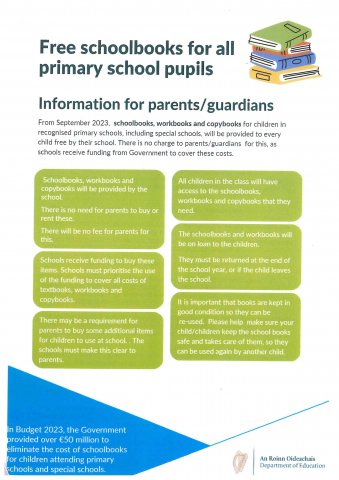 Work is progressing on all fronts as we move towards our goal of achieving our 5th Green Flag, the theme of which is Biodiversity!